MANAS Learning stands for
Assess - Classes - Expert
Make your child ACE with MANAS Learning
Years of experience in child & educational psychology
Student assessed and counlled
Students under remedial classes
Are you wondering why your child is struggling?
3 out of 10 children struggle with a learning disability making it hard to read, write, spell, memorize, pay attention, and sometimes behave appropriately. However, an extremely low percentage of the children are properly identified with their specific learning disabilities and provided with necessary solutions at home or in schools.
Child's learning problems are quite common and need to be addressed. We find various kinds of challenges that kids face some of the severe ones are Dyslexia, Dysgraphia, Dyscalculia, Dysorthographia, Dyspraxia, Lack of Attention and Memory problems, ADHD, ASD and Behaviour issues, etc.
These conditions are inborn, often genetic, and persist throughout life. Hence, the need to identify the signs of learning differences among children becomes more important.
At MANAS Learning we do not restrict our support to academics but provide holistic emotional wellness.
We encourage all parents and children to take tests and assess their levels of learning and emotional wellbeing to harness strengths and push them to overcome weaknesses through fun learning techniques and therapies.
"My 12 year old son struggles with reading. I've been searching for a helpful course but no classes in my city could guide him efficiently. Since he joined MANAS Learning, his reading comprehension has gradually improved."
Father of Iqbal

Grade 4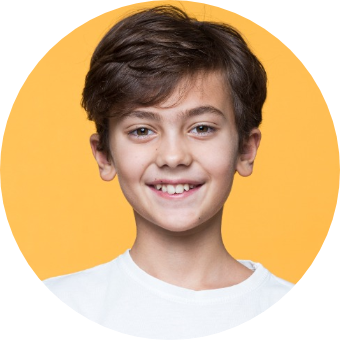 "Despite being good at studies, my 13-year old daughter has difficulties with spellings. I came across MANAS Learning by chance and it has been a blessing. Now we both know all rules and have improved vocabulary."
Father of Ananya

Grade 5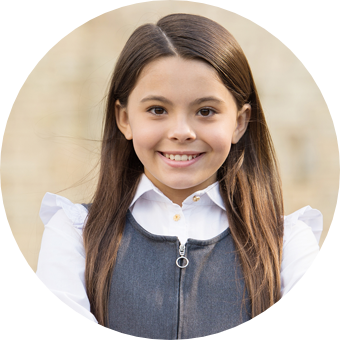 "Math was my son's nightmare, despite excelling in other subjects and sports. Teachers helped him with extra classes but nothing seemed to work. Assistance from MANAS has been a great solution. He's performing better and is gaining confidence too."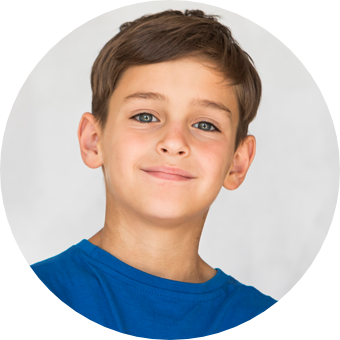 "My daughter has issues socializing due to previous traumas and also has poor memory. She didn't have friends and is very reserved. Ongoing 4 months at MANAS Learning, she developed better social skills and memory. She's not only studying better but also has new friends. I'm very happy with her progress."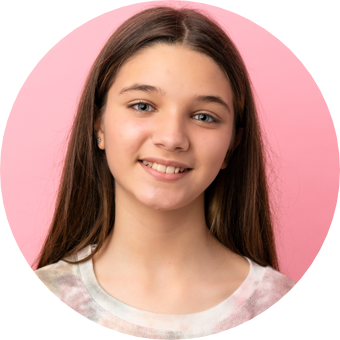 "Due to lots of bullying and trauma at school, my 8-year old daughter struggled with writing. We started getting complains on her behavior too. Exploring many specialized classes, we found MANAS. She progressed excellently within a week, could write better in just 2 months, and expresses herself better. She gets all A's now, thanks a ton!"
Frequently Asked Questions
Children struggling to learn is quite a common problem. Getting your child's skills assessed and identifying the issues affecting your child's academics is the first step. It is important to understand what is causing the struggle. The learning process can be affected by the individual learning styles, intelligence, interaction and activities involved at school, attention, memory and general discipline. Talk to your child's teacher s/he can give you a better insight into your child's learning styles. Direct teaching, interactive methods based on your child's strengths and weaknesses can help your child eventually.
Every child has a different comprehension level, having said that there are bare minimum standards to assess your child's reading level. Assess your child's reading level identify your child's strengths and weaknesses. Teaching phonics and phonemic awareness helps in reading a lot. Cultivate a habit of reading storybooks from a very young age. Reading bedtime stories for your children is a fun and happy way to spend time together.
We use distinct parts of the brain and different types of intelligence for processing language, concept and logic. Academics are learned skills that do not come automatically like talking or walking. Get your child assessed to understand your child's skill level, learning style and dominant intelligences. Once your child's issues are identified it becomes quite easy to provide specific targeted support in the form of classes, activities and teaching methods, which engage your child and fulfill their needs.
Children often struggle with simple spellings, which can impact their reading and writing capabilities. English is a difficult language as one letter makes different sounds and many spelling for the same sound. If your child is poor in spellings in all languages, please get her/him tested. Teaching phonological awareness, syllabication and spelling rules and practicing these in different types of games is the best way to teach children to spell. This style of teaching to spelling helps children sharpen their decoding and encoding skills of a language, so they do not have to byheart spellings but naturally spell them.
The best thing to be is to consult the teachers at school to learn about your child's learning behaviors and problem areas. There are plenty of tests and psychological assessments that can help you understand why your child is poor in academics. This generation of children needs a lot of engagement and interaction, check your child's screen time and the teaching methods in the class.
Children quite often tend to struggle with writing due to inefficient fine motor skills. Provide a proper tripod grip, make the child understand the importance of legible handwriting. Teach letter formation and proper posture while writing. Give writing activities that will challenge and excite your teenager. Hand and palm exercises help reduce the fatigue caused by writing.
Communication plays a significant role in our lives. There is a huge difference between talking and communicating. Listening plays a huge part in communication. There are special classes for teaching communication skills. Practicing how talk in front of a mirror, participating in cultural activities and debate clubs can help. ab Improving language and vocabulary goes a long way in improving communication. What to say, when to say and how much to say are the key to effective communication. Confidence and clarity also are important for excellent communication.
Children, in general, do not have memory issues other than if there is some type of brain damage or some type of accident. Memory issues in children are due to problems in the executive function of the brain. It is not that the children do not remember what they study but it's that they do not register what they are studying. The number of hours studied is not important but effective studying is important. Attention and organizational skills play an important role in memory. Please get your child tested.