Online Enquiry
Unleash the hidden 'Extraordinary' in your child and inspire a love for learning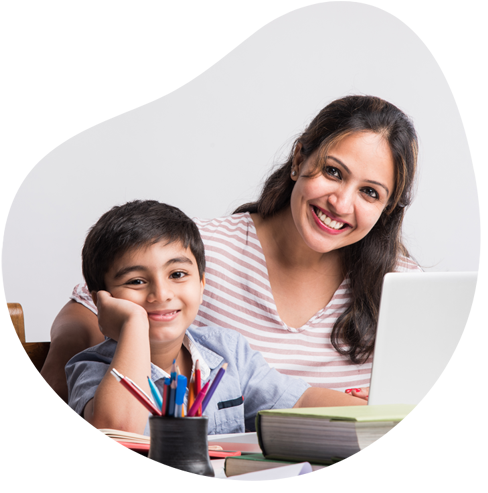 The fundamentals of learning and talent among children start developing early on. Have you identified the potential of your child yet?
We can assist you to recognize the strengths and weaknesses in your child and suggest courses, assessments, counseling, and classes to encourage better learning behaviors. We aim to target different ways of comprehension and provide customized guidance to shape children into who they're destined to be.
Our trained experts are here to extend services to children as well as parents for a better understanding of the journey towards knowledge. We have a variety of classes, services, assessments, and expert therapies curated to match your child's needs.
Delve into the myriad of dedicated learning sessions that encourage all aspects of creative development.
Explore the capabilities of your child's skills and comprehension by filling out our form.
Services Offered:
Behavioral therapy
Occupational therapy
Vocational therapy
Gestalt therapy
ADA therapy
ABC therapy
CBT (Cognitive behavioral therapy)
Speech therapy
Clay therapy
Art therapy
Phonics
Language
Spelling
Reading
Writing
Math
Paid Assessments
Free Assessments
Chat consultation
Audio consultation
Video consultation
Parent counseling
Child counseling
Contact us today to understand your child through their language of learning.
2023 MANAS Learning. All rights reserved.
Learning is a holistic procedure that comes with a variety of methods that arouse creative perception. In today's modern age, children are more drawn towards entertaining modes of learning with constant gratification.
At MANAS Learning, we focus on specifically constructed models of education that include: fun and exciting games, modernized instruction, thought-provoking activities, customized sessions specific to every child.
Innovative learning not only motivates but also improves attention and retention among children. Our classes are a mixture of effectively nurturing art and logic sessions to inspire the strengths in children for efficient overall development.
Use of this website is subject to our Terms of Use and Privacy Policy.
Sapphire, Olympia Opaline, Navalur, OMR,
Chennai, Tamilnadu, India - 600103.
Enquiry: support@manaslearning.com or (+91) 934-215-7217